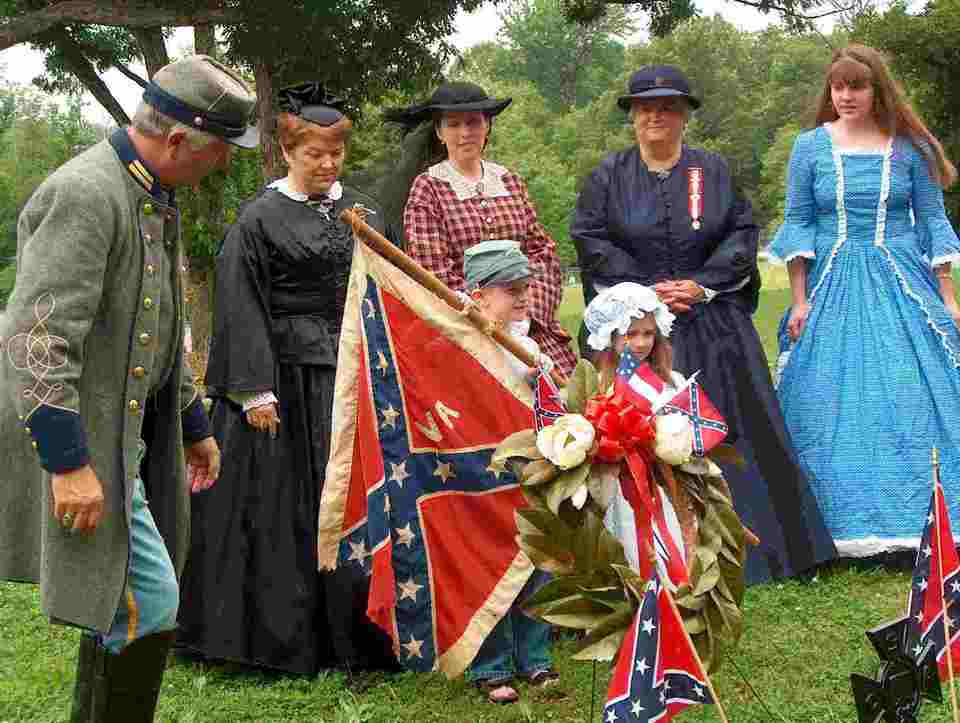 UDC members Joan Butler, Carolyn Austin, Carol Williams and Jessica Doss along with Cof C members to be Jared and Haven (GGGGGrandchildren of Mr. Feguson) and Wayne Phelps present flag at the Service.
Grave site of Chancey Comedore Ferguson on the Ferguson Farm in Appomattox County Virginia. The Iron Cross has been placed at the foot of the grave as a permanent reminder to everyone of his faithful and couragous service to the Confederacy.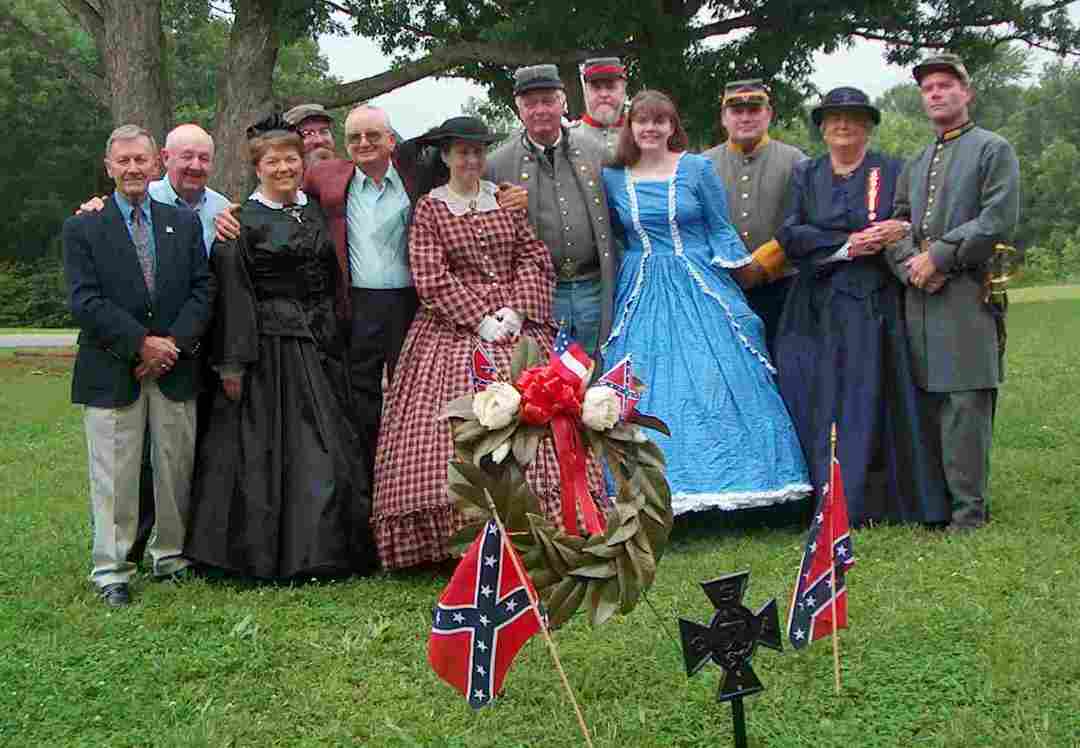 Members of the UDC, SCV and Family members gather after service, before marker is moved to grave site.