William Albert Dickerson

William Albert Dickerson was born August 4, 1845 in Charlotte County, Virginia. He was the son of Nathan David Dickerson and Nancy Green Moses. William was one of 19 children born to Nathan and Nancy.

William enlisted in the Civil War on December 20, 1862 in Greene County, Virginia. He was assigned to Company F in the 35th Battalion Virginia Cavalry. He was captured on May 18, 1863 and was sent to Ft. McHenry. After his release he was then sent to Ft. Monroe on May 20, 1863, on to be captured again on June 9, 1863 at Beverly Ford. He was released from Old Capitol Prison on June 25, 1863. On January 17, 1864 he was admitted to the Charlottesville Hospital with scabies. He was returned to duty on February 5, 1864. Records indicate he surrendered at Edwards' Ferry on April 25, 1865and was paroled on May 19, 1865 in Gordonsville, Virginia.

After the war there were Civil War Reunions and William attended many of them. One of the reunions he attended was in Birmingham, Alabama in May 1926. He received Civil War medallions when he attended these reunions. He received a military disability pension until his death in 1933.

After getting out of the military, William was the overseer of farms in the area of Prince Edward, Charlotte and Halifax Counties. On December 21, 1869 he married Sarah Rose Barnes. William and Sarah had a total of 9 children.

The Dickerson family was very musical. William played the banjo along with his father and brothers at revivals around the Counties.

William Albert Dickerson died in Clover, Halifax County, Virginia on November 25, 1933 and is buried at Rodger's Chapel Church in Clover, Virginia

new information

WILLIAM ALBERT DICKERSON'S MILITARY LIFE

When the Civil War started, William was only 16 years old but less than two (2) weeks after turning 18, he joined the cause. He traveled to Richmond and on August 15, 1863 joined the 4th Regiment Virginia Heavy Artillery, also known as the 34th Virginia Infantry, and was assigned to Company D. He joined at Camp Randolph which was located at Chaffin's Bluff in Henrico County, Virginia on the north side of the James River. An incentive to join, William was entitled to a Bounty. William was at Chaffin's Bluff until the late October when he was hospitalized.

On September 2, 1863, William and the regiment were ordered to march out of camp to Charles City, where they began to construct fortifications. Within a few days they were back in camp for more drills including the practice of firing 130 rounds of solid shot, shell and canister. Canister shot is a tin case filled with bullets and is used only in close fighting.

The daily camp life made the men think of home and loved ones. Many of the letters that were written from Chaffin's Bluff were concerned with what was happening back home and the health and well being of those left behind. Furloughs were constantly on the mind of the men, but such privileges were few and far between. The way the men were given furloughs was decided by the draw of a yellow grain of corn in a handful of corn. Many received leave several times while others received none. Prior to William's joining the 34th Virginia the men were in a regiment that saw very little action in the beginning and was noted for never suffering a casualty during combat. But this would change! The 34th Regiment was known as the Life Insurance Regiment, since there had been no deaths in the early part of the war.

In early September the men were sent out to cut logs for winter quarters. By the end of October the regiment was ready for the cold winter. On October 31, 1863, William's military records list him "as present but sick in camp". Everyone remained at Camp Randolph, while war raged elsewhere. Life in camp was not free of hazards as disease caused disability and death.

On September 11, 1863 orders were received to prepare to move to the defense of Charleston, South Carolina. The men marched on to Wilmington, North Carolina and near sunset on September 17th they rode the train toward Whiteville, North Carolina. A portion of the train jumped the track, but no one was injured and the trek to Charleston continued. On September 21, 1863, the regiment was three (3) miles from Charleston where they camped. The men could hear the Union artillery that constantly bombarded the city of Charleston. The men moved next to Camp Wappo. This was an area south of Charleston consisting of two islands: James Island, closest to the city, and John's Island to the west of James. Camp Wappo was along the river near one of the bridges that connected the two islands. There were few provisions for the men when they arrived in South Carolina.

The regiment was now assigned to the defenses south of Charleston. The area included the countryside from Fort Johnson on the eastern side to James Island, to Adam's Run, approximately twenty-five miles southwest of Charleston. Adam's Run was located just south of the Charleston and Savannah Railroad. During the fall of 1863 the regiment traveled around, moving from Camp Wappo on November 2nd to Camp Magruder. They remained there for four days before going to East Wappo Bridge. Within a week the men were on the move again to Fort Johnson on James Island where they remained for eight days. On December 10th they moved to Adam's Run where Company D marched to Pine Berry, South Carolina. The 34th Regiment ended the year without military activity.

January passed without incident except for William becoming sick again and was listed in his military records as absent and in the hospital near Charleston, South Carolina, at Adams Run on January 12, 1864. On March 2nd, 1864 William was given a 60 day furlough on a surgeon's certificate. (Copy of the surgeon's certificate available) It would be assumed he came home for this 60 days for on May 9, 1864, William was again admitted to the hospital, this time in the C.S.A. General Hospital in Charlottesville, Virginia. He was listed as being diagnosed as having Typhoid Fever. He is listed as being released to return to duty on August 1, 1864. What a welcome back awaits William.

In July the regiment was engaged in heavy battle in around Petersburg where many were killed and wounded. From August 1st until the end of the year the roster lists 24 men killed in the Petersburg trenches. On September 8th the regiment was relieved for a short period and moved to the rear trenches. But within three days they were ordered back to the right of the Crater. Once again the 34th was entrenched within a few hundred yards of the enemy. Many opportunities to escape were available but the true and faithful to the cause stayed.

October 1st found hard fighting on the entire left side of Chaffin's farm and the enemy was closing in, as everyone was given orders to hold themselves in readiness to move at a moments notice. On October 2nd, the men were ordered to move to their old position near the Crater, but the fighting ended before they arrived so they were detailed to cut logs and were held in reserve for two weeks. This was a welcome change to live in tents rather than in the ditches. On October 27th, Grant once again moved against the Confederates. The day's fighting cost the 34th Virginia eight men who were captured and several were wounded and two were killed. As the year dragged on, the outcome of the war seemed ever more inevitable. Supplies and manpower being diminished every day and rations growing less and less, many of the men began to desert. 120 new recruits were added to the regiment, which included boys and men in their forties with little training. General Lee issued an amnesty, allowing that any soldier who had deserted and would voluntarily return to his unit would not be punished, but few accepted and more desertions occurred. On October 8th Private Byrd Snow of Company D. was shot to death for repeated desertion. This did not slow down the desertion rate. The rest of the year was spent in the Petersburg area.

The beginning of 1865 was cold and wet, but there was an improvement in the rations and living conditions. The improved conditions did not stem the flow of deserters to the Union lines. The last inspection of the regiment was taken on January 29th, 1865 and the inspection reported that all of the men were armed with .58 caliber Enfield rifles and each carried 40 round of ammunition. The inspector reported that the military appearance and discipline were good. Sanitary conditions were fair but the Hospital Department was poorly supplied. The treatment of the animals was good, with the exception of too little food. Personal cleanliness was listed as "neat considering they had no money or soap." The inspector concluded that the men needed more firewood and reported that bad weather had left the roads around the camp in poor condition.

In February and March, the men of the 34th Virginia remained in the trenches with little military activity. On March 14th the men were ordered to move to their right to Hatcher's Run, southwest of Petersburg. The move took several days as the men marched five or six miles per day. There were only a few days to recuperate for on March 29th the Federals were closing in and they had to move quickly, with little rest or food. The four regiments of Wise's Legion were still at Hatcher's Run when Federal troops soon moved along the road with the 34th Virginia and the 46th Virginia on one side, and the 59th and 26th Virginia on the opposite side. After a short distance, they met a Union column and drove their four columns into each other. The Federals were driven into a stand of pine trees on the right while others went into the trees on the left. The 34th Virginia was caught in a crossfire and was then ordered to fall to the ground and to continue to fight, firing from their elbows. They fought for an hour and a half before all the Confederates but the 34th and the 46th Regiments were left. The 46th then left leaving only the 34th Virginia on the battlefield. They were ordered to retreat three times before they finally broke and pulled back to Hatcher's Run.

The men remained in the ditches until March 31st when they engaged the Federals once again and moved on them at White Oak Road. Their first assault was successful in driving back the Union troops, though they were badly outnumbered. The two days of fighting near Hatcher's Run inflicted heavy casualties among the men of the 34th Virginia. While only three men were killed, about twenty-two others were wounded and eighty-seven men were captured.

On April 1st the sound of fighting at Five Forks was in full swing. The 34th was ordered to serve as the rearguard for the Southern army that was now evacuating Petersburg and moving to reform in Amelia County. On the morning of April 3, Sheridan's Union cavalry fired upon the 26th and 46th Infantries. Because of the encounter with the Union soldiers the 26th and 46th were ordered to hide behind a cluster of buildings, leaving the 34th Virginia in the open as a decoy. The Federals took the bait, dismounted their horses, and charged the 34th Virginia. As they attacked, the concealed Confederates began to fire into their flank. The confused Northerners were forced back to their mounts and made their escape. While the men of the 34th suffered minor casualties during the day's fighting, many of those who had been left behind in Richmond and Petersburg hospitals fell into the hands of the enemy. The roster of the 34th Virginia lists 31 members of the regiment as captured that day.

Lee's evacuating army, which included the 34th Virginia, formed five miles from Amelia Court House on April 4th. The provisions that had been scheduled to arrive there were delayed. As the army waited 24 hours for the needed supplies, Grant succeeded in cutting the Richmond and Danville Railroad at Burkeville, blocking Lee's path to the south. He turned his army west toward Farmville with the hope that supplies would arrive from Lynchburg. The men marched in a drizzling rain through the night of April 5th and as they approached Sayler's Creek, the 34th and 46th moved to the right while the 59th and 26th moved left to re-enforce Pickett. The 26th and 59th attacked the Federals and drove them back for two miles. The 34th Virginia then began to make their way across Sayler's Creek. As they neared the creek the Federals opened fire with their artillery and within minutes surrounded the Southerners. There were 120 men of the 34th Virginia captured here, two were killed and numerous others were wounded.

The following day, what remained of the 34th Virginia was still without food and had only poor drinking water. The water in the area was red and brackish and when they washed their face it left a red stain. Nearly 4,000 troops, which included the 34th Virginia, pushed on toward the village of Appomattox. Their on the morning of April 9th, Lee made his last fight. For the men of the 34th Virginia, the last engagement of the war took place on the Tibbs farm. On April 10, 1865, 229 members of the 34th Virginia Regiment stacked their arms at Appomattox Court House and received their paroles. For the bone-tired soldiers, it was time to eat, receive medical attention, and then make their way home.

Of the 1,918 who served in the 34th Virginia, 138 members died as a result of battle. Another 153 men died of disease, 31 died in Union prison camps, 45 men perished in service from unknown causes, and 7 members were killed by accident or were executed. During the four years, the war cost the lives of 374 men or nearly one in five who served in the 34th.

When we first look at the history of the 34th Virginia it appears rather quiet, but a closer inspection reveals the day-to-day struggle that each soldier in the Confederate armed forces had to endure. The men of the 34th Virginia were not extraordinary when compared with soldiers of other units, but from our perspective nearly 150 years later they all seem extraordinary. It is difficult when viewed from today's comfortable living conditions to imagine the energy that was required to get from one day to the next, or from one week to the next. These men must have felt like they were a thousand miles from their families. They experienced endless days of digging ditches and waiting with anticipation for the moment when battle would test their valor and showcase their bravery. For many of the men of the 34th Virginia, the first three years of the war passed without combat, but the final year of the war their service was extremely difficult and dangerous. Through it all the men of the 34th Virginia did what was asked of them. They remained true to their cause until "Marse Robert" ordered them to go home.

This article cannot convey the suffering caused during the one year, seven months and twenty-five days William Albert Dickerson spent while serving his Country's right to freedom.

Private William Albert Dickerson is the 2nd great-granddaughter of Jacqueline D. Gray, Charlotte Court House, Virginia.

Thank you Private William Albert Dickerson!

REST IN PEACE

By: Jacqueline Dunkley Gray

Great-Great Granddaughter
EDWIN B. DYER

Edwin B. Dyer was born November 23, 1845, in Alabama. He was the son of George and Nancy Dyer.

He joined the Confederacy in 1862. He was a private in the 14th Alabama Infantry, Co. E, Alabama Volunteers. He was at Gettysburg. He participated in the Wilderness and Spottsylvania battles. The Fourteenth participated in struggles around Petersburg during the last ten months of the War. He was discharged April 9, 1865, at Appomattox Court House, Virginia under Captain Perry of Lowndes. There were 70 to 80 men in the fourteenth that were discharged at Appomatox Court House.

On the forced march to Petersburg, Virginia, he dislocated part of his left arm and had recently broken his right arm. This would affect him for the rest of his life.

He married Alice A. Smith on March 2, 1869, in Chambers County, Alabama. Edwin and Alice had five children. They moved from Alabama to Atlanta, Texas to be near his son who was in the oil business. They moved to Fouke, Arkansas, to be near his daughter. He was a farmer and worked in the sawmill. He moved to Oklahoma to live with his oldest daughter.

Edwin died on December 9, 1913. He is buried in the cemetery at Ft. Towson, Choctow County, Oklahoma. Alice died on July 8, 1929, in Miller County Arkansas near her daughter. She is buried in the cemetery at Ft. Towson, Choctow County, Oklahoma.

Submitted by Great Granddaughter, Mrs. Patsy Longino Limpus (Mrs. L.L.), President General, United Daughters of the Confederacy 2002-2204
JAMES DRINKARD

James Drinkard was born July 10, 1822, the son of Archibald and Judith Pendleton Drinkard. James spent most of his life in Campbell County Virginia, where he lived on a farm known as Beaver Creek Farm about 5 miles east of Lynchburg. Here he and his wife Mary Lucinda Alvis raised their 12 children: George David (was in the Spanish-American War), James Calhoun, Charles Milton, Sallie, Samuel William, Lafayette, John Wesley, Edward Crote, Walter Preston, Judith, Alfred Washington and Elantha Martin Drinkard. Most of the children remained in Campbell County and some went to Appomattox County Virginia. James, his wife and some of the children are buried on the family farm.

James and his brothers John, David, and William all served in the Civil War. James served in Booker's Reserve, Confederate States Army. James died January 20, 1905 and is buried with his wife and some of the children on the family farm.

Submitted by Betty Thomas Drinkard, wife of Elantha M. Drinkard II (Jimmy), a member of the Appomattox Rangers/Court House SCV Camp#1733 and the Great Grandson of James.
Don J. Early
Don J. Early was one of three brothers born in May 1847, to James Adair and Susan Thaxton Early of Liberty, Virginia, present day Bedford County, Virginia. Don enlisted at Union on April 18, 1864, and served in Captain Jacob Osborn's Company, Wallace's Battalion 11th Reserves as a Private. Due to a lengthy illness he only served for 6 months. Don married Betty Lou Casey and they had four children J. Gordon, Stuart, Frank, and Susan. For several years Don was employed by the Norfolk and Western Railroad Company as a detective. Due to his feeble health Don was 58 years old when he died in 1906 and was buried in Longwood Cemetery near his brother Joel Nathaniel.
On October 6, 2012, Carol A.Williams and Louise Price Adams, great nieces of Don, along with members of the Appomattox Chapter United Daughters of the Confederacy held an Iron Cross Dedication for him denoting his service in the War Between the States, also they had a grave marker dedication service for him. Special guests that attended were his great nieces Helen Early Jones and Margaret Early Shrewsbury.
Submitted by: Carol A. Williams, great- great niece
Joel Nathaniel and his grandson
Joel Nathaniel Early
Joel Nathaniel Early was one of three brothers born to James Adair and Susan Thaxton Early of Liberty, Virginia, which is now present day Bedford County, Virginia. Joel Nathaniel enlisted on May 15, 1861, in Company C., Virginia 28th Infantry, he mustered out on August 15, 1861 and trannferred to the Virginia Bedford Light Artillery where he remained in that unit until he mustered out in October 1862. He then transferred as a Private to Comapny D., in the 38th Virginia Battalion Artilley. Engagements he fought in were at Gettysburg, Second Battle of New Bern, Drewery's Bluff, and Cold Harbor.
Joel Nathaniel survived the war , came home and married Miss Helen Nelson also from Liberty, Virginia. The couple moved to town and lived on College Street where they raised four children. Their first child Henry was born in 1879 and he grew upa nd married Margaret Holt. This union produced two daughters, Helen and Margaret. The next child born to J. Nathaniel and Helen was Leila Page born in 1876 and Susan Early in 1877. These two daughters never married. The last child born to J. Nathaniel and Helen was Helen Kinlock in 1883, she married Richard Turner and had one son.
Joel Nathaniel was Bedford's best known and honored citizens, during his long life in the community he had been connected with the Treasurer's Office and made many friends. Early in his life he joined the Liberty Presbyterian Church and served 50 years as a deacon. He was a Mason and was in the Joseph E. Johnston camp of Confederate Veterans.
Joel Nathaniel nearing 80 years of age passed away at his home in 1923 and is buried in Longwood Cemetery with his family.
On October 6, 2012, Carol A. Williams and Louise Price Adams, great nieces of Joel Nathaniel Early, along with Appomattox Chapter members held an Iron Cross Dedication for Joel Nathaniel Early denoting his service in the War Between the States. Special guests that attended the service were Helen Early Jones and Margaret Early Shrewsbury, granddaughters of Joel Nathaniel Early.
Submitted by: Carol Adams Williams, great-great niece
John Milton Early
John Milton Early was one of four brothers who served in the War Between the States. John Milton was born to James Adair and Susan Thaxton Early of Bedford, Virginia. John enlisted in Richmond, Virginia as a Private and served in Company D., 38th Virginia Battalion Artillery along side his brother Joel Nathaniel. John Milton never married and he died in 1926 and is buried in a family cemetery alongside his parents James Adair and Susan, also his siblings Frances E Price, Robert and Harriet Early.
An Iron Cross dedication for John Milton and his brothers Don and Joel were held October 6, 2012 at Longwood Cemetery by his great nieces Louise Price Adams, Carol A. Williams and members of the Appomattox Chapter United Daughters of the Confederacy denoting their service to the cause.
Submitted by: Louise Price Adams, great niece
Henry Thomas Early
Henry Early the oldest son of James Adair and Susan Thaxton Early of Bedford, Virginia was one of three brothers to serve in the War Between the States. Henry was born in 1842. Henry a student at the age of 19 enlisted in the Bedford Light Artillery. On extra duty Henry served as an ambulance driver in 1863. He would not live out the war. Henry died in a Petersburg hospital at the young age of 22.
Submitted by: Louise Price Adams, Great Niece
ROBERT PHILIP ELLIOTT

Robert Philip Elliott was born in 1834 in Campbell County Virginia. On 12-29-1853 he married Louisa Cox Mann, daughter of Thomas and Elizabeth Johnson Mann, also of Campbell County. They had 8 children, Robert F., Nannie, William, Philip Terrell (my ancestor), Mary E., Georgianna, Chamford, and Thomas H.Elliott. They resided in a part of Bedford County which later became Campbell County. Robert is described as being about 5ft.10in., with dark complexion and dark hair and green eyes.

Robert joined the Army of the Confederacy on 3-5-1862 at Campbell County Court House in Pattesons Co. D., Virginia Heavy Artillery as 4th Corporal. He later transferred to the 18th Virginia Battalion and was reduced in ranks (to Private) sometime before 11-30-1863 and was present through 8-31-1864. Robert was taken POW on 4-6-1865 at Burks Farm, sent to Newport News on 4-14-1865 where he took the oath and was released on 7-1-1865.

Robert and his family lived and worked on Rock Castle Farm in Bedford/Campbell County owned by the famous Dr. John Jay Terrell (Dr Terrell, a Quaker, is well known for his work at the Pest House as well as being one of the best physicians of his time).

Robert died on 9-22-1871 of a gunshot wound after an argument over a dog. His neighbor, a Mr. Clay, was upset because Robert and his wife had complained about his dog being destructive in their yard and garden. Louisa had thrown hot water on the dog one day and Mr. Clay came over to talk about the problem. All parties believed the problem was over. Then one evening Mr. Clay came over to the farm and asked one of Roberts sons to have him come to the barn to talk. Robert being suspicious took a gun with him to the barn, but it did not help. Mr. Clay shot him immediately on his arrival at the barn. The mortal wound entered his left shoulder passed through his spine, and lung and exited at the collarbone. Robert was laid to rest in a small private cemetery (Burruss Family) off Route 24 near Evington Virginia. There is a military marker there.

To date we have been unable to locate any court records of charges brought against this Mr. Clay. It is said that his family had him sent away after the shooting to protect him as this was a well known and liked family in Campbell County.

And now we have the rest of the story - thanks to a lady who read our site - Gynger Cook - who has done a lot of research on the Clay Family.

MURDER OF ROBERT PHILIP ELLIOTT

Samuel Clay was the one who shot your ancestor, he was the son of General Odin Green Clay, Odin was also a very close friend of Dr. Terrell. I have researched this family for about 25 years or so, and the one I could not find a lot of information on was Samuel, I was beginning to think that he had been killed in the war. But I found all of Odin's sons were in the 2nd Va. Cavalry EXCEPT Samuel, I heard later he may have been in the Union Army, but have not pursued it.

Anyway, while in Rustburg, Va. several years ago I found in an old, dusty, half hidden Court Order book (it is not on the regular shelves, it is in a little room to the side on a shelf against the back wall,) I sat down to read it and found a very small statement that Samuel Clay had been indicted for the murder of Robert Elliott, mentioning Mrs. Elliott, Dr. Terrell, and the son, as witnesses, and that a court date would be set at a later date. ( I cannot remember the exact wording right off hand.) I continued to read but did not find anything else concerning the case. I went through the indexes, but could not find anything else.

I thought if there was a murder, it must have been in the Lynchburg paper because Samuels father was so prominent. I did not think that they could have hid it, but they sure did a great job of it. I finally found a very small article that Mr. Clay had been brought before the court, and his trial continued to the following session, it seems that the sessions were only convened once a month. In the newspaper for the following month, it was continued once again, and low and behold, the next month, continued again, and you are not going to believe this, but the last mention was that the trial was dismissed because Samuel had not received a speedy trial.

At the Va. Historical Society in Richmond, there is are several boxes of items that belonged to the Clay family, among these items is a receipt for $500.00 to the lawyer that defended Samuel, a great deal of money for that time, that really amazed me, because one of Samuels brothers was a lawyer in Lynchburg.

Samuel was married to Ann Henry Hooper from Buckingham Co., and they had 3 children, Kitty, Charles and Callie, shortly after Callie was born, her mother was staying at Odin's home when Hunters troops came to the Mill and looted the farm, they brought their horses into the house and poured feed into the piano and fed the horses. Ann went into shock from all the trauma and died shortly after, Samuel I have come to believe was a thorn in Odin's side, he is described and a angry man, some of the things that I have heard led me to believe he may have drank a lot, at any rate Odin had purchased 1000 acres of Jefferson's Poplar Forest to be put in trust for Samuel children, eventually he added a codicil to his will and exclude Samuel as guardian of the children's property, pretty much excluding Samuel from inheriting anything. Dr. Terrell was listed as one of the guardians for the children, and put up quite a large bond.

When Samuels oldest daughter married, Samuel went to live with them for awhile, but was very mean to the husband and ended up coming back to Lynchburg and lived with an old friend. Samuel had Brights disease and became very ill, not having anyone to care for him (none of his children could handle him for any length of time) finally shortly before his death a niece took him in until he died.

I am very sorry for your family tragedy, there are some letters from Dr. Terrell to Kitty Clay that one of Kitty's great granddaughters still has, but I don' think that he went into any detail of what happened. It sounds like Samuel was a pretty angry person all of the time, a time bomb waiting to go off.

Submitted by Carolyn Evans Austin, Great, Great Granddaughter.
Thomas Davis Gilmer Evans
THOMAS DAVIS GILMER EVANS

Thomas Davis Gilmer Evans, who was nicknamed Tommy, was born on November 18, 1842, the ninth child of Thomas Davis Evans and Elizabeth A. Robertson. Tommy was tall and slender and very much the gentleman - - well spoken and interested in people and their problems. He served with valor for the Confederacy 1861-1865, enlisting as a private in April 1861 at the age of 18 in the Appomattox Invinicbles, Company A, 44th Regiment, Virginia Volunteers. He was mustered into service as an infantry private June 1, 1861 and served as a corporal for four years without receiving a serious wound.

Tommy and six others of his company, who had escaped capture at Saylors Creek, arrived in Appomattox on April 8th. Tommy spent the night at the home of his uncle, Dr. David Pharr Robertson. Realizing that no further flight was possible, General Robert E. Lee surrendered the Army of Northern Virginia to General Grant on the next afternoon, April 9, 1865. Since his entire division had been captured at Saylors Creek and he did not remain with the Army after Lees surrender, Thomas D. Evans does not appear on the official muster lists of the Confederate Army at Appomattox, which was compiled on April 10 and 11, 1865. The formal surrender and parole took place on April 12, 1865. The military service records for the Confederate Army in the Archives in Washington, D.C. contain the prisoner of war parole signed by Thomas D. Evans on May 31, 1865 in Campbell County, Virginia.

On November 30, 1870 Tommy married Nancy May Wood. The had the following 9 children:

Thomas, Anna, Isabelle, Daniel, Evie Virginia, Jesse, Dewitt, Sarah, and Henry Grady.

Tommy lived the remainder of his life as a farmer in Campbell County, Virginia where he died on January 20, 1911.

Submitted by Susan Evans Deaner, Great, Great, Granddaughter.
David Reese Evans
David Reese Evans was born on March 12, 1848, in Campbell County, Virginia. He was the son of Martha and Reese Evans. He had a light complexion and hair, grayish eyes, and he was tall. David enlisted in the Confederate Army, Company A., 20th Battalion Virginia Heavy Artillery in November, 1864 at Appomattox Courthouse, Virginia when he was only 16 years old. He was taken prisoner at Sailor's Creek, Virginia on April 6, 1865 and was taken to Point Lookout Prison in Maryland, and was later released on oath June 11, 1865. David married Laura Evelyn Tweedy December 15, 1869, and had one daughter Laura Adelyn. Mr. Evans lived to be 82 years old and died on February 17, 1931. He is buried at the Tweedy Family Cemetery in Rustburg, Virginia.

Submitted by: Susan Evans Reynolds, Great Great Granduaghter
Daniel James Evans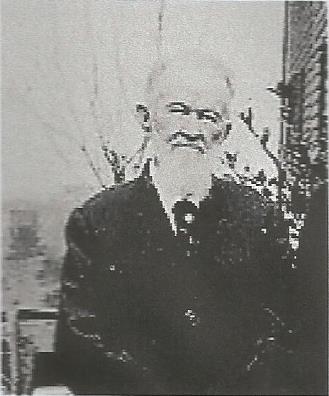 Daniel James Evans
Daniel James Evans
Daniel James Evans was born on July 25, 1838, to Martha and Reese Evans of Campbell County, Virginia. Daniel received the title of Major of the 117th Militia Regiment by commission from Governor Henry Wise and entered the Confederate Army as a 1st Sergeant at Appomattox Courthouse, Virginia on May 5, 1861. He was in Company A., 44th Virginia Infantry Regiment and promoted to 2nd Lieutenant on March 27, 1862. He than mustered out on March 27, 1862, and transferred to Company A. 20th Battalion Virginia Heavy Artillery. He was later promoted to 1st Lieutenant on May 9, 1863. Daniel was taken prisoner at Amelia Courthouse, Virginia on April 5, 1865 and sent to the Old Capital Prison, Washington, D.C. Later he was transferred to Johnson's Island, Sandusky, Ohio on April 19, 1865 and took the oath and released on June 18, 1865. Daniel married Lillian Franklin and lived to be 95 years old. Mr. Evans died on February 19, 1934, and is buried in Dixon Cemetery in Concord, Virginia.
Submitted by: Susan Evans Reynolds, Great Great Niece
CHANCEY COMEDORE FERGUSON
Chancey Comedore Ferguson known as Dick or C.C. was born November 15, 1837 to Lilborn and Willieanne Ferguson. C.C. was raised in Appomattox on a farm and made this his life work.

On June 19, 1861, at the age of 23, he joined the Army of the Confederate States of America , enlisting at Appomattox in the 2nd Co.B, 46th Regiment Virginia Infantry, Wise Legion/ 2nd Regiment Wise Brigade.

The 46th spent some time in western Virginia and then in Richmond where they were treated well with good food and clothes. They later traveled on to Petersburg and then to Norfolk where some of the soldiers had a chance to see the ironclad called the Virginia. In mid January 1862, they boarded canal boats which took them south into NC on the Dismal Swamp Canal, the Albemarle and Chesapeake Canal and across the Currituck Sound and finally into the town of Nags Head. It was reported they were well cared for in a fine hotel there, but this was not to last on February 7th, 1862 the orders came in to pack up and load onto schooners and were towed to Roanoke Island. The battle on Roanoke Island was short, but won by the Union and about 2500 men were captured. On February 18th C.C. was one of the captured and was then paroled at Elizabeth City on February 21st. On April 14th C.C. signed a petition urging President Davis to hasten the exchange. On December 12, 1863 C.C. was arrested for leaving his post. Lt. Hannah wrote Col. Duke saying Ferguson has been a good soldier who knows his duties ignorance of nature of offense. He continued to serve in the war until he was paroled at the end of the war at Farmville, Virginia, sometime between April 11th & 21st, 1865.

C.C. Ferguson married during the war on May 7th, 1862 to Emmaline Sydney Ferguson who was the daughter of Roland and Mary Elizabeth Jennings Ferguson. C.C. and Emmaline had 11 children. Emmaline died in 1888 of a massive heart attack. C.C. Ferguson married a second time to Nannie D. Harris and they had 14 children.

C.C. was written into the Appomattox History Books as follows, Confederate soldier. Faithful soldier: came out of the army in 1865 without capital in dollars, but capital in character, health and energy, with a determination to have a home in which to raise his family. He deserves special mention, having done more to populate the county than any one else with a family of 25 children. The most of them lived to manhood and womanhood. He raised them well and added greatly to the splendid citizenship of Appomattox County. He was married twice.

C.C. Ferguson was 99 years old when he passed away on June 30th, 1936. He lived on his farm until the day he died and is buried on the farm in Appomattox County, Virginia.

Submitted by Carolyn Evans Austin, Great, Great Granddaughter

Ancestor of Valorie Austin Tillett, Carolyn Evans Austin, Frances Wooldridge Evans, Joan Reynolds Butler and Frances Lerner Miles.
Daniel Preston Ferguson

Daniel Preston Ferguson was born March 24, 1844 in Appomattox County Virginia, the son of Roland and Mary Elizabeth Jennings Ferguson. Daniel had 11 siblings, Thomas A., Mary Jane, Martha Winston, America A., Emmaline Sydney, William H., Joel D., Bryant Demarcus, Mary E., Ardemonia A., and Robert H.

Daniel served the Confederate States Army from August 6, 1863 until his parole on June 12, 1865 at Point Lookout, Maryland. Daniel was captured on March 31, 1865 at Hatchers Run.

Daniel served in Company D, 18th Virginia Regiment, Huntingtons Brigade, Picketts Division.

Daniels family suffered greatly during the war having lost his brother William in the war at Petersburg on 7-30-1864 and brother in law, Robert Lucado (husband of Mary Jane) died of measles in May 1862, in Petersburg. His brother in law, Robert S. Jamerson (husband of America) was in the war in 46th VA Inf. as well as his brother in law, Chancey C. Ferguson, (husband of Emmaline) who was also in the 46th. Daniels wife Nancy had seven members of her family also in the war (five brothers and 2 brothers in law) two of them were killed in action.

Daniel married Nancy Gilliam Conner, daughter of Allen Abendigo and Lennis Ann Ferguson Conner, on November 14, 1866. Daniel and Nancy had 6 children, Addie Lee, Helen Levergie, Thomas Moses, Charles Jennings, Luke A., and Robert Hurley.

One article said Daniel was one of Appomattox best farmers, having left the war with practically nothing but energy and determination to succeed which he did - raising a family and leaving them a good farm. Another article said he was a distinguished soldier, an esteemed Virginia gentleman and the head of a splendid family.

When Daniel passed away in 1938 at the age of 93, he was one of five surviving Confederate Veterans in Appomattox County Virginia. At his death, he was survived by two daughters, three sons, 22 grandchildren, and 46 great grandchildren. He was the oldest member of Liberty Baptist Church.

The Appomattox Chapter United Daughters of the Confederacy took part in his funeral ceremony.

Article submitted by Carolyn Evans Austin, Great, Great Niece.
HENRY CLAY FERGUSON

Henry Clay Ferguson was born in 1844. On May 29, 1861 at Christainsburg, VA, he enlisted in the Confederate Service for one year. The enlisting officer was Captain Fowlks. Henry Clay was assigned to Company F, 11th Infantry Regiment Virginia. During the war he was a teamster or wagoner. He was listed as AWOL for the period February 8, 1862 to January 8, 1863.

Henry Clay was captured by Union General Seigal on October 9, 1862 and held at Old Capitol Prison in Washington, DC. He was sent to "Justice Mineral" and exchanged in a prisoner exchange on October 31, 1862. (He may have been on the list exchanged and delivered to Aiken's Landing on November 2, 1862.) He reported to Captain Meade, Assistant Quarter Master for Picket's supply train as a wagoner. He served in this capacity from June 13, 1863 to the end of the war. The records do not indicate where he was paroled.

On December 18, 1867 Henry Clay married Francis R. Goin, daughter of William and Elizabeth Goin. They had seven children: Meade, Nathan Wade "Pomp", Henry Winston, Rosalee, Lelia Walker, Clementine, and James Shelton. On January 1, 1868 Henry Clay leased a parcel of land from Col. George W. Abbitt under a 5 year lease. Among other provisions the lease required that Ferguson shall cut and haul timber and erect a durable dwelling house and stable.

On November 30, 1870 Henry Clay bought 200 acres of land from Maria Webb (widow of Abraham Webb) for $700.00; payable $100.00 down, $100.00 to be paid from sale of tobacco in spring of 1871 and the balance in $100.00 installments starting November 30, 1871. On September 6, 1873 he purchased an additional 192 acres from Maria for $250.41 payable $100.00 down and the balance in two equal payments on March 1, 1874 and 1875. Henry Clay was a farmer raising the usual crops of tobacco, wheat, corn and hay.

Henry Clay's wife was a charter member of Hollywood Baptist Church and he was an active member of the church. He served on the committee to rebuild the church after the original church burned in 1869. He also served on the committee to write the constitution and by-laws for the church in 1890. Henry Clay died on September 8, 1902. He is buried in a small family cemetery on his farm. That portion of his farm is now owned by the Virginia Department of Forestry, but the cemetery is well marked.

Submitted by: Thomas B. Childers, Great Grandson
MAJOR JOEL WALKER FLOOD

Joel W. Flood was born January 9, 1839 in what was then Buckingham County, Virginia. He was the son of Colonel Henry D. Flood and Mary E. Trent. He attended Emory & Henry College and the University of Virginia, graduating in 1860 at the age of 21. He returned to Appomattox County and became first Captain and Commanding officer at 22 years of age of Company H, 2nd VA. Cavalry, Appomattox Rangers. They were mustered into service June 3, 1861 in Lynchburg, Virginia by Lt. Col. D.A. Langhone. Captain Flood reported his troops having good uniforms and other clothing. Every member of the company have old sabers in bad condition, 34 old flintlock pistols in bad condition and about worthless. Some 40 members have furnished themselves with double barrel shot guns, their private property. The company having furnished their tents, 10 in number costing $28.00 each. Captain Flood having two horses valued at $425.00 and $40.00 worth of equipment. Captain Flood became ill in August 1861 and returned home. Sometime after February 1862 he returned to duty and was assigned to General James L. Kemper's staff and promoted to Major. Major Flood served under Lt. General James Longstreet First Army Corps and Major General George E. Pickett Division. Major Flood surrendered at Appomattox Courthouse and rode a few miles to his plantation at Eldon where his wife served supper to the Major and a Union Colonel.

Mr. Flood was a large landowner of several thousand acres. He had many tenants and was an exceptionally easy landlord and seldom did a tenant move, except when he became able to purchase a farm for himself. Mr. Flood was elected to the House of Representatives in 1873 and served two terms. He was intensely interested in the up building of the county and was a leader in church work and also benefactors to the poor. Mr. Flood made it a point to ride through the neighborhood each winter to see who were in needy circumstances and nothing in his smokehouse or flour bin was to good to be sent to give them comfort. He would take delight in taking it to their door.

Mr. Flood was married to Ella Faulkner, and the Father of Congressman Henry De La Warr Flood, Judge Joel West Flood, and the Grandfather of the United States Senator Harry Flood Byrd, Sr. Major Flood died October 23, 1916 and is buried in Vera, Virginia in the Flood Cemetery at the old home which was used as Lt. General Longstreet's last headquarters.

Submitted by Cloyd A. Flood, Descendent (Cousin).
DANIEL W. FLOOD

Daniel W. Flood was born on March 13, 1844 in Togo, Virginia. Daniel was first married to Mary F. and their children were Thomas E., Joseph W., and Fannie J. Flood.

In 1903 Daniel married Lucie E., born in 1862 near the town of Amherst, Virginia. The ceremony was performed by Rev. Carson.

Daniel, the eighteen year old son of James Monroe Flood, enlisted in 1862 for three years and served in Co. H, 25th VA. Infantry, Richmond Battalion, City Local Defense, Confederate States Army, Captain William A. Allison's Co. Daniel was wounded at the battle of Brook Church May 12, 1864. His wound was to the right leg about half way between the knee and foot and he was confined to Chimborazo Hospital until April 1865. This information came from his application of Soldier, Sailor, or Marine for disability by wound.

After the war he returned to Buckingham County to resume farming and in 1896 moved to Amherst County Virginia where he farmed until his death in 1909.

Daniel's uncle, the Rev. T. H. Fitzgerald, a Baptist Minister from Beckley, WV, founded three churches in Buckingham County Virginia. Rev. Fitzgerald related in a letter written in 1951, that when he was a lad of 10, that during the war many a Confederate soldier, tired and discouraged found food and rest at his father-in-laws house in Toga, Virginia.

After the surrender, Clementine Flood, Mr. Fitzgerald's niece, age 16, poured coffee for General Robert E. Lee when he stopped at Toga Virginia on his way back to Richmond.

Submitted by Cloyd Flood, Descendent (Cousin).